Hunting
Hunting area: 170 000 ha (410 000 acres).
Hunting season: 1st. February - 30th. November.
We offer mainly the traditional stalk hunt, but hunting from hides is possible as well. Every hunter is permitted by law to export two trophies per species. To bag a good representative specimen, please plan 2 days for such a trophy. Wounded game that could not be retrieved after a thorough search has to be paid in full according to the regulations of our Ministry of Environment.
Enjoy an unforgettable hunting holiday at our ranches. Your hosts place top priority on personalized services. All of us are fluent in English, German, Afrikaans and one of the indigenous languages.
---
Activities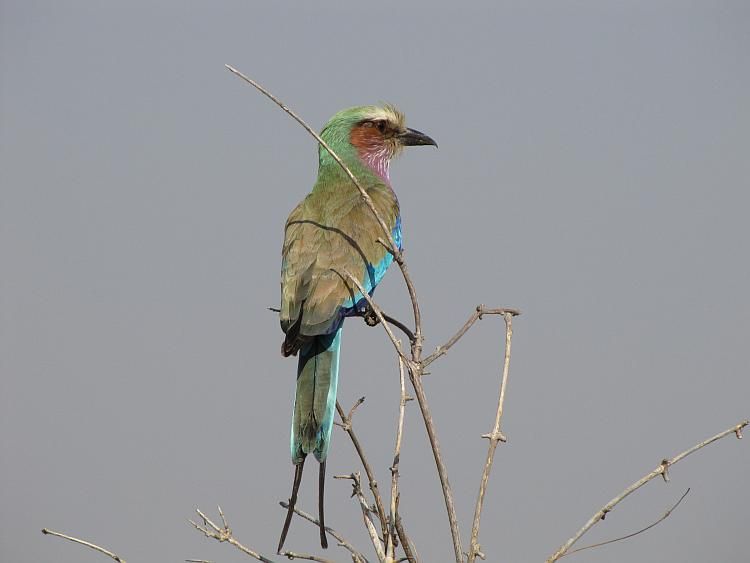 Hiking, swimming, bird watching, game and sightseeing drives, relaxing sunbaths, experience sundowners & breathtaking sunsets and in the evenings barbecues at the campfire.
Sightseeing tours to Nambia's highlights can be arranged on request. ( e.g. Sossusvlei, Etosha National Park, Atlantic Ocean coast with excellent shark fishing.)
---
Climate
February till April
=
Summertime, with occasional rains. The temperature ranges from 15-30 degrees Celsius.
May till August
=
wintertime, cool and dry, chilly at night. The temeraturs during the day will range from 15-25 degrees Celsius, while at night it might be as cold as 8-10 degrees Celsiues.
September till November
=
summertime, mild to hot. The tempreatures during the day will reach up to 35-40 degrees Celsius, while at night the temperature will drop to approximately 20 degrees Celsius, depending on your location, but might stay around 30 degrees Celsius.
---
Rifles
We recommend hunting rifles with caliber 7mm upwards. The ideal is to use so–called bonded bullets that mushroom on impact in order to cause a distinct wound channel, but at the same time retain high rest weights. It is always advisable to use a heavier grain number on the hardy African game. Telescopes with 4x to 6x enlargement are sufficient. Rifles for hire are available on request.
The import of handguns and automatic/ semi-automatic rifles is prohibited by law.
INSURANCE
We recommend that every hunting client should provide for his own adequate travel insurance (luggage, accident etc.), as we are not liable for losses or accidents. The Keiler group wants to assure our prospect hunting clients, that we will take utmost care to ensure the safety of our clients at all times.
Covid-19 update: Please ensure that you travel insurance covers treatment for Covid-19. We will be able to advise you of specific requirements at the time of your booking.
---
Accommodation
All ranches offer comfortable double rooms with shower/bath and restroom.
Electric current: 220V AC.
To make your stay an unique Namibian experience, we offer a wide choice of game specialties with homegrown vegetables and fruits and homemade smoked meat, sausages and jams.
---
Clothing
Suitable clothing includes green or khaki colored hunting garments, boots with ribbed rubber soles and a hat.
A warm jacket or wind breaker is also recommended for occasional cool evenings or longer drives as well as a sun block.
---